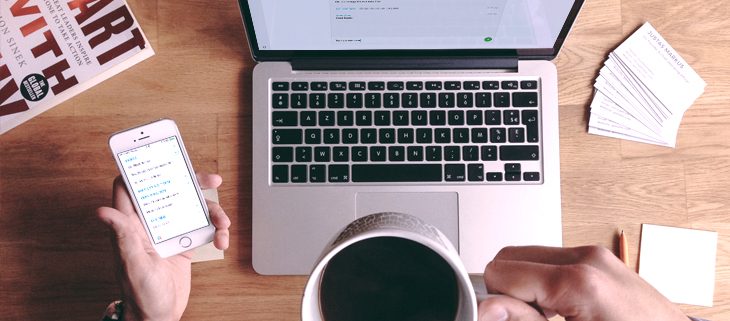 7 lesser-known tools to increase your everyday productivity
With so much to achieve in so little time, we business owners are bound to be on the lookout for tools that help ease our burden and increase productivity. With technology being an enabler, rest assured that there exists software to finish every task imaginable.
Every tool either helps improve an existing product or combines various tools and solutions into one unit.
While everybody knows about popular tools like Dropbox, Evernote, Wrike, and so on, let's take a look at some lesser-known, yet powerful tools that can help make doing business easy.
Inkflow Visual Notebook
The Inkflow Visual Notebook app allows you to "think visually." It's your personal scribble-pad.
Do you doodle and scribble on the notepad during meetings, brainstorming sessions or while thinking? If yes, you now have a potent companion that not only allows you to doodle, but also organize your thoughts.
Doodling, believe it or faint, has shown to help pay attention. And you thought doodlers were a bored lot, unable to pay attention during an important strategy meeting?
BookScanner Pro
True to its name, this little gem of an app delivers what it promises. Simply click photos of pages of books and the app will split the shot into two pages, while correcting distortions and defects.
BookScanner Pro then recreates the page perfectly. You can then create electronic copies of the scanned pages in 12 different formats (PDF, EPUB, etc.) which can be shared via the cloud with anyone.
You can also take prints directly through your phone.
Hooks
This one is IFTTT on steroids.
Hooks keeps up-to-date on the latest news, sports, announcements, and absolutely anything, through push notifications. It also lets you chat in real time to people with similar interests.
This is a great app for business owners as you can stay on top of industry news and happenings, as well as chat and discuss topics of interest with like-minded people.
FLIO
If you're a frequent-flier like me, I cannot even begin to tell you about the awesomeness of this app.
I've always hated business traveling, particularly airport-hopping experiences around the world. But that was only till a friend told me about FLIO.
With this app, you can easily get access to free Wi-Fi, uncover great deals on food, receive updated notifications about arrival and departure, and literally everything you've wanted to know at the airport.
This app is my constant companion while traveling, and because it covers over 900 airports, I actually look forward to having a great time when traveling.
Rescue Time
Rescue Time tells you how you can spend your time online. Once you register, it will track your online activity and send you weekly reports.
These reports will contain information regarding the sites you visit and spend the most time on, and so on. You can set your productivity goals and the app will help you achieve them.
It can also block distracting websites to help you stay focused. Further, it will maintain a log to record how you fare on a daily basis.
GoA2B
If FLIO is your friend inside airports, GoA2B is what you will need in a new city.
It's your essential riding companion app that will compare all available rideshare services (Uber, Lyft, Flywheel, Curb, Gett, etc.) and give you the cheapest and fastest option. So, you save on precious dollars when traveling and always get the best deals.
Pssst, I've heard that they are also coming up with coupons and discount codes!
Focus Booster
Having trouble maintaining focus and managing distractions? Get Focus Booster app.
It's based on the famed Pomodoro technique devised by Francesco Cirillo. The app has a Pomodoro timer that can be set for various tasks.
Its simple dashboard helps you monitor your activities and visualize your progress. You can also share timesheets with clients and managers too.
Do you know of other lesser-known valuable apps that have made a difference in the way you do business? Let me know about them in your comments.
https://demo.ninjateam.org/ultimate-widget-builder-pro/wp-content/uploads/sites/22/2016/12/insane_productivity.jpg
450
730
Tommy Wilton
https://demo.ninjateam.org/ultimate-widget-builder-pro/wp-content/uploads/sites/22/2016/12/Visual-Composer-Logo.png
Tommy Wilton
2016-12-21 16:57:14
2016-12-21 16:57:14
7 lesser-known tools to increase your everyday productivity