The widget is like this screenshot. You can see the result on the right of the sidebar.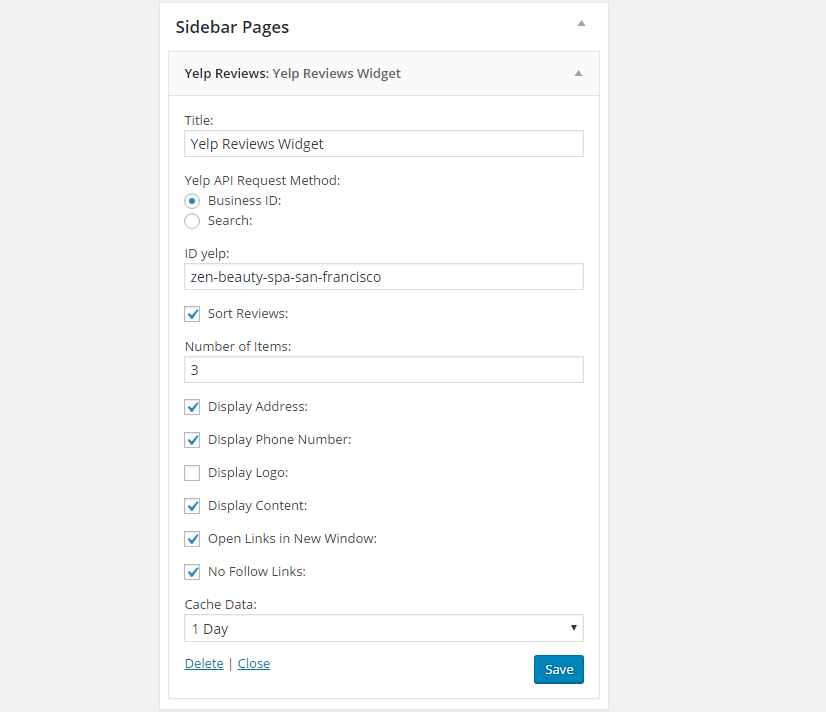 Some lorem text make this post look better:
Pellentesque posuere. Maecenas egestas arcu quis ligula mattis placerat. Ut non enim eleifend felis pretium feugiat. Integer ante arcu, accumsan a, consectetuer eget, posuere ut, mauris. Vestibulum rutrum, mi nec elementum vehicula, eros quam gravida nisl, id fringilla neque ante vel mi.
Etiam vitae tortor. Pellentesque libero tortor, tincidunt et, tincidunt eget, semper nec, quam. Suspendisse eu ligula. Maecenas malesuada. Nam at tortor in tellus interdum sagittis.
Sed a libero. Aenean viverra rhoncus pede. Aenean posuere, tortor sed cursus feugiat, nunc augue blandit nunc, eu sollicitudin urna dolor sagittis lacus. Phasellus accumsan cursus velit. Curabitur nisi.